Archives for : Arte?
I want one. No, I don't mean the game, I mean the Android
La qualità audio dei trasformatori Tesla  lascia un pò a  desiderare ma l'effetto visivo è meraviglioso.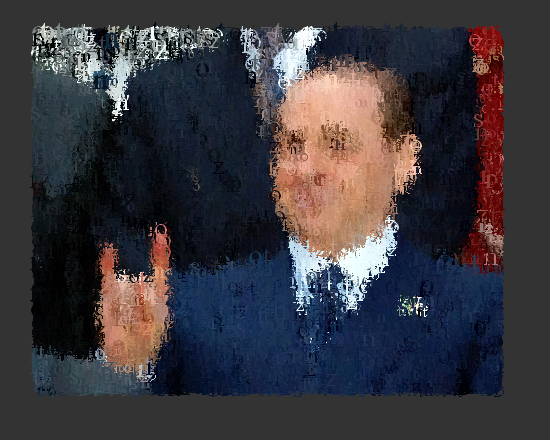 Magari lo conoscevano tutti, ma io ho scoperto Textify solo pochi minuti e sono rimasto impressionato. Si tratta di applicazione web che permette di trasformare una foto in un ritratto testuale. Basta scegliere la foto desiderata, caricarla e osservare come i caratteri vengono convertiti e trasformati.
Chi vuole può anche provare il più classico ascii-o-matic.